About Us
Musical Vision™ is a product developed by Steve Bell's software development company, Digital Design Ltd.

Although we are a small company, our experience is extensive. We know what works and what doesn't, and we are more interested in maintaining long term business relationships rather than just making quick sales.

Your order will receive my personal attention, and I guarantee that you will be thrilled with the results.


Steven J. Bell
President
Digital Design Ltd.

More about Steve's Background
I was born in Wellington, the capital city of New Zealand.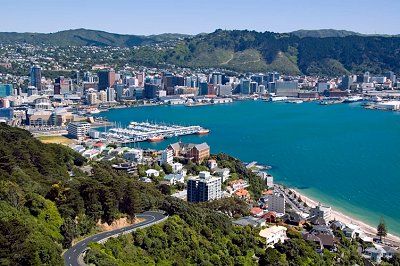 Straight out of high school I was selected to be trained by New Zealand's prestigious Physics and Engineering Laboratory, in the government's Department of Scientific and Industrial Research.
Under this scheme I studied for my NZCS, while working alongside scientists and engineers in the Electronic Design Section, Thick Film Section (miniature electronic circuits), Temperature Standards Section, Remote Sensing Section (satellite image processing), Photometry Section, and Drawing Office.
At the end of the rotation period I was permanently placed in the Electronics Group.
After the DSIR, I worked for A.W.A. (New Zealand) Ltd., a large electronics manufacturer, working on data systems, marine equipment (radars, sonars etc.), and avionics.
Then came the Airways Corporation of New Zealand Ltd., where I designed navigation routes for aircraft and developed software.
While working for ACNZ it became clear to me how the current methods of aircraft navigation, much of it dating back to the 1950's, could be revolutionized by modern computer technology.
I formed Digital Design Ltd., and started developing new technology and software for aviation. I was invited to Washington DC by the FAA, and have presented my work to the FAA and to industry.
Many other projects have been completed along the way.
I am very excited about our new Musical Vision™ product. It is wonderful to now be involved in promoting other people's products in such an interesting and aesthetically pleasing way.
Interests
Flying

I am a qualified airplane and helicopter pilot in both New Zealand and the United States.

For two years I was a member of the Kapiti Formation flying team. We put on displays at airshows, and competed throughout New Zealand.
Dancing

I'm also an enthusiastic dancer, and have competed in the American Rhythm, and American Smooth categories.