Installing a Musical Vision™ sequence from the internet is easy.

You can find some good examples here: Download the Free Samples

Click on the download link provided.
You should then see a prompt similar to this one: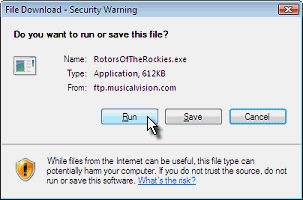 Select the Run option as shown. This will download and run the installer.